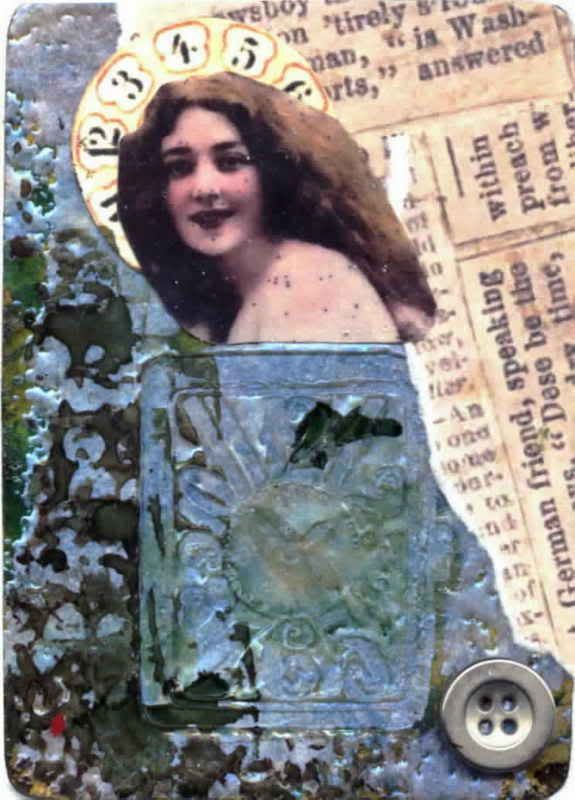 Made on 12/8/06, this was my little experiment with UTEE or Ultra Thick Embossing Enamel. I use it in powder form, but have heard of it being "melted" in a pot!?! The product I have is Interference Blue made by Suze Weinberg. I'm anxious to purchase more colors since they can be mixed with a wide variety of results! Caution: they are NOT CHEAP. My jar holds 65 grams and measures about 2" x 2" for $9.25.
To make the card:
I took a blank ATC, covering 1/2 with clear "pigment" ink
Added 3-4 layers of UTEE, heated with embossing gun
Pressed a rubber stamp into it while warm
Added blue and green alcohol inks
covered the rest of the card with torn paper
cut another image, added a halo from a vintage "fortune teller's card"
metal embellishment
When I made this card, I had no particular "swap" or "trade" in mind - a rarity for me!! Typically the card would have a pre-determined destination before I even start since I usually make my cards AS NEEDED. So this lovely card was eventually traded to one of my favorite artists, Ingrid Dijkers and I received a beautiful card, in return!